Safe Hands Kenya is a mission-driven alliance of Kenyan organisations deploying free soap, hand-washing stations and masks to Kenyans, and disinfecting public spaces, as a first line of defence against COVID-19.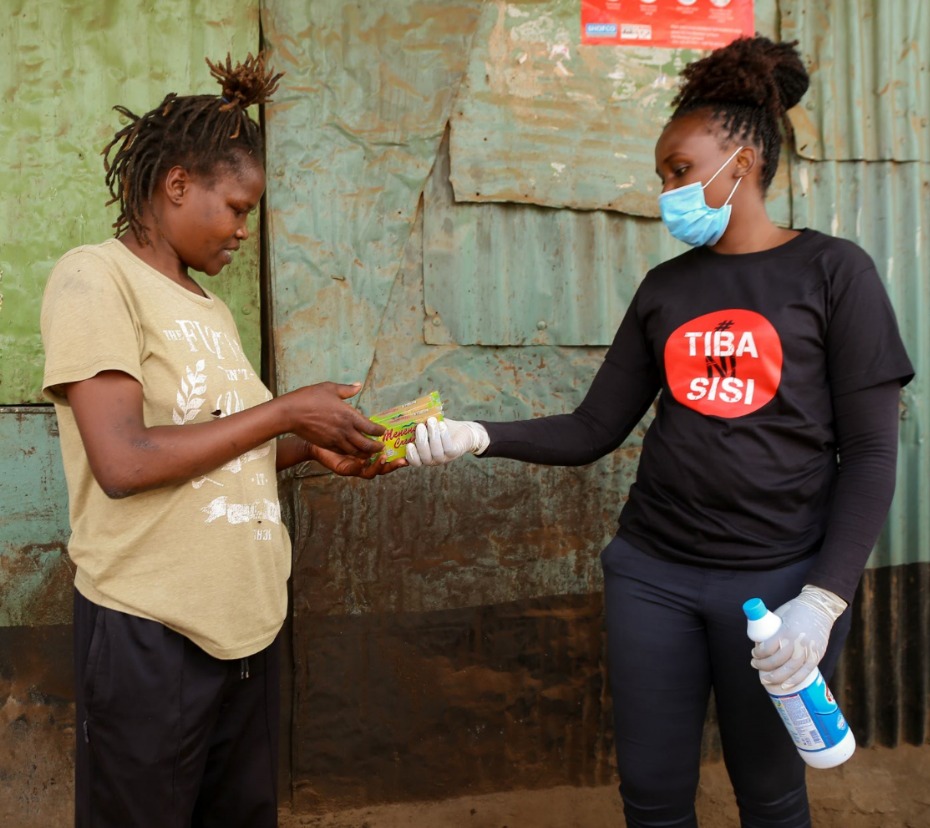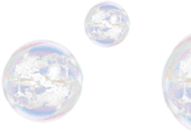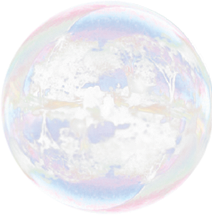 The Challenge
Hundreds of people in cities across the continent are living in vibrant communities in very close proximity with limited access to water, sanitation and hygiene facilities, healthcare services or social welfare.
Extreme social distancing measures being implemented around the globe are very difficult to implement within the African context, without causing major food and income insecurity, so the impact of COVID-19 could be devastating.
What can be done?
The immediate provision of the tools for rapid mass sanitation, along with the motivation and behaviour change education to adopt and use them regularly, is the most effective way to keep people safe and society functioning, and will also deliver longer-term public health benefits.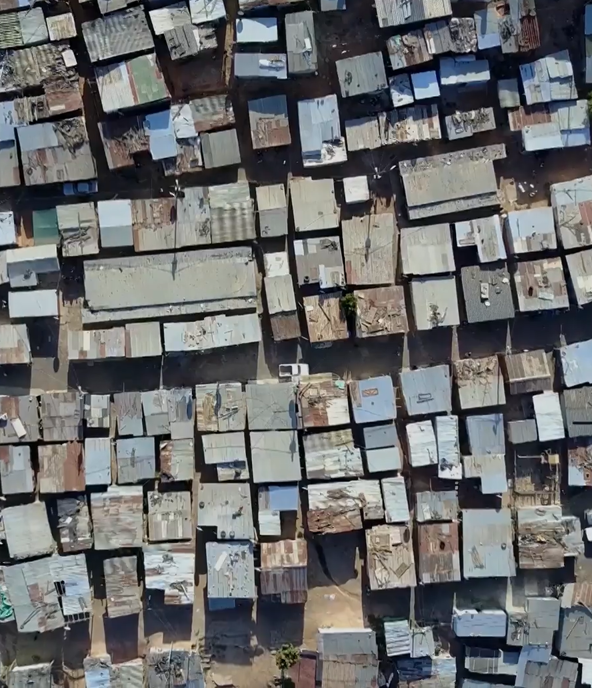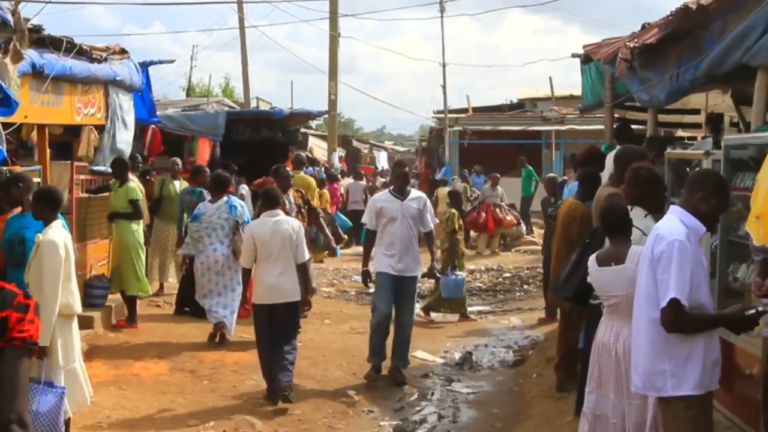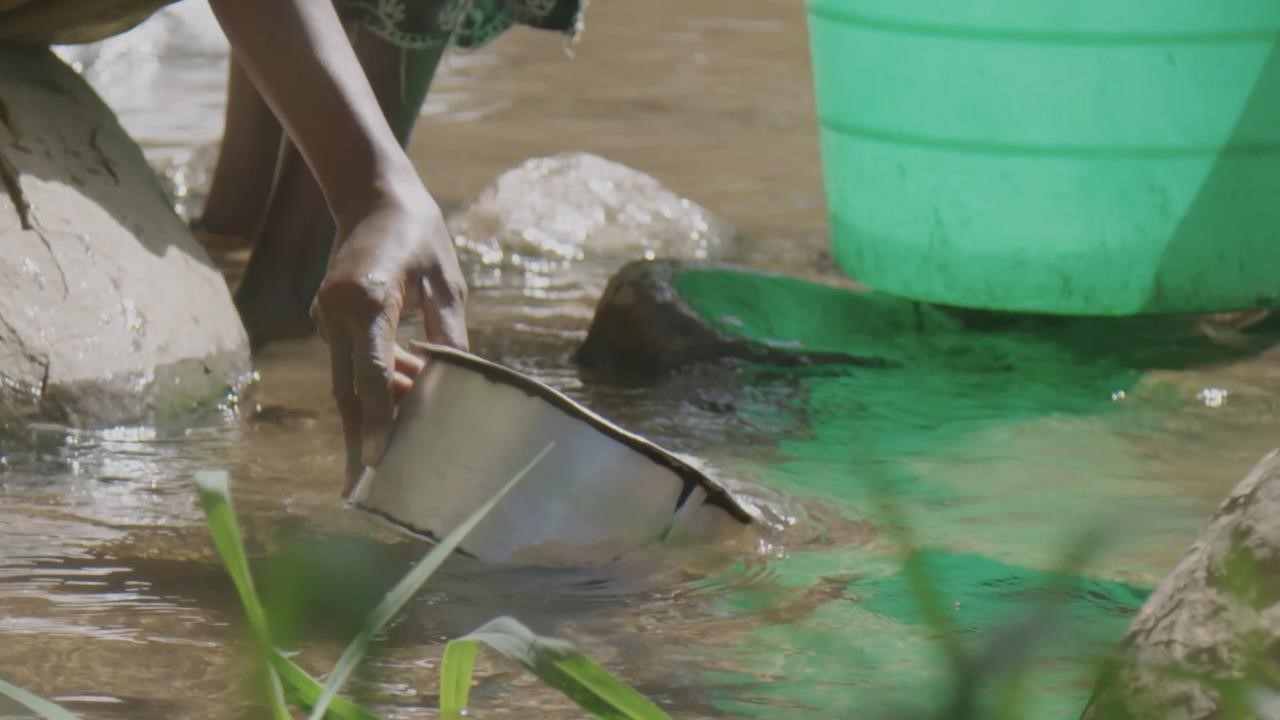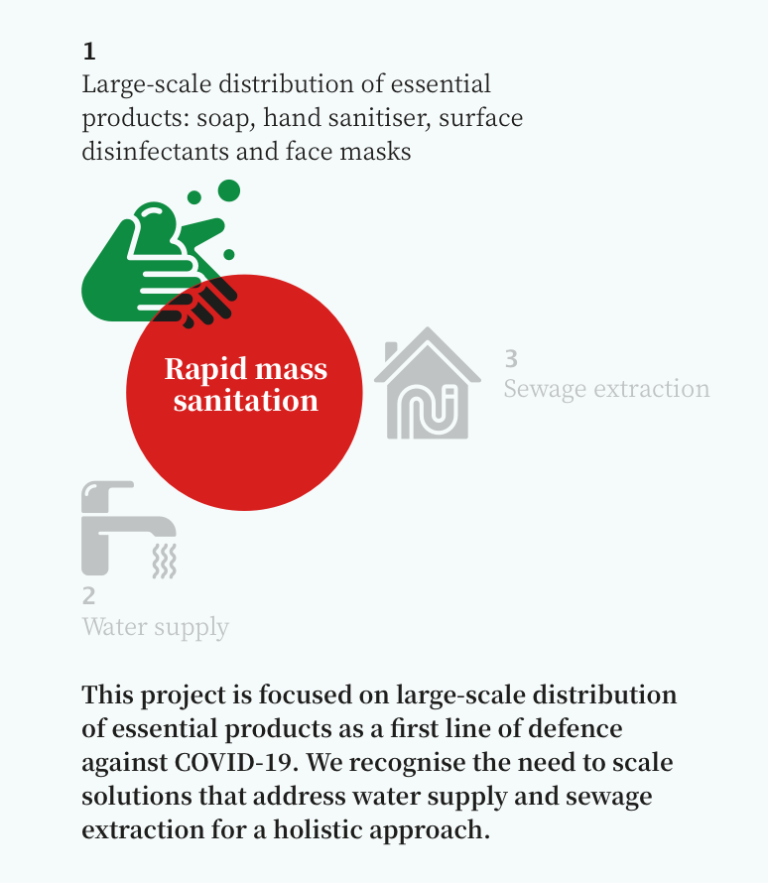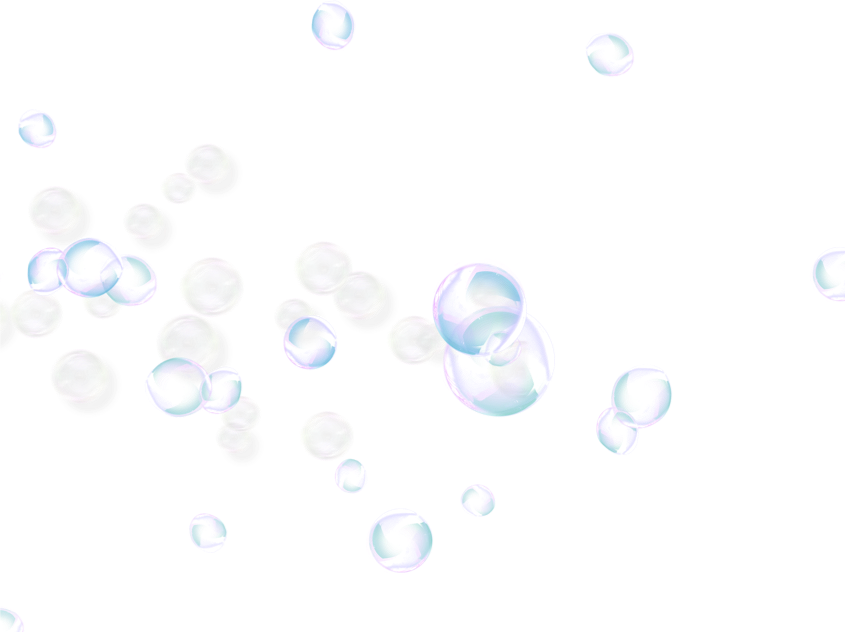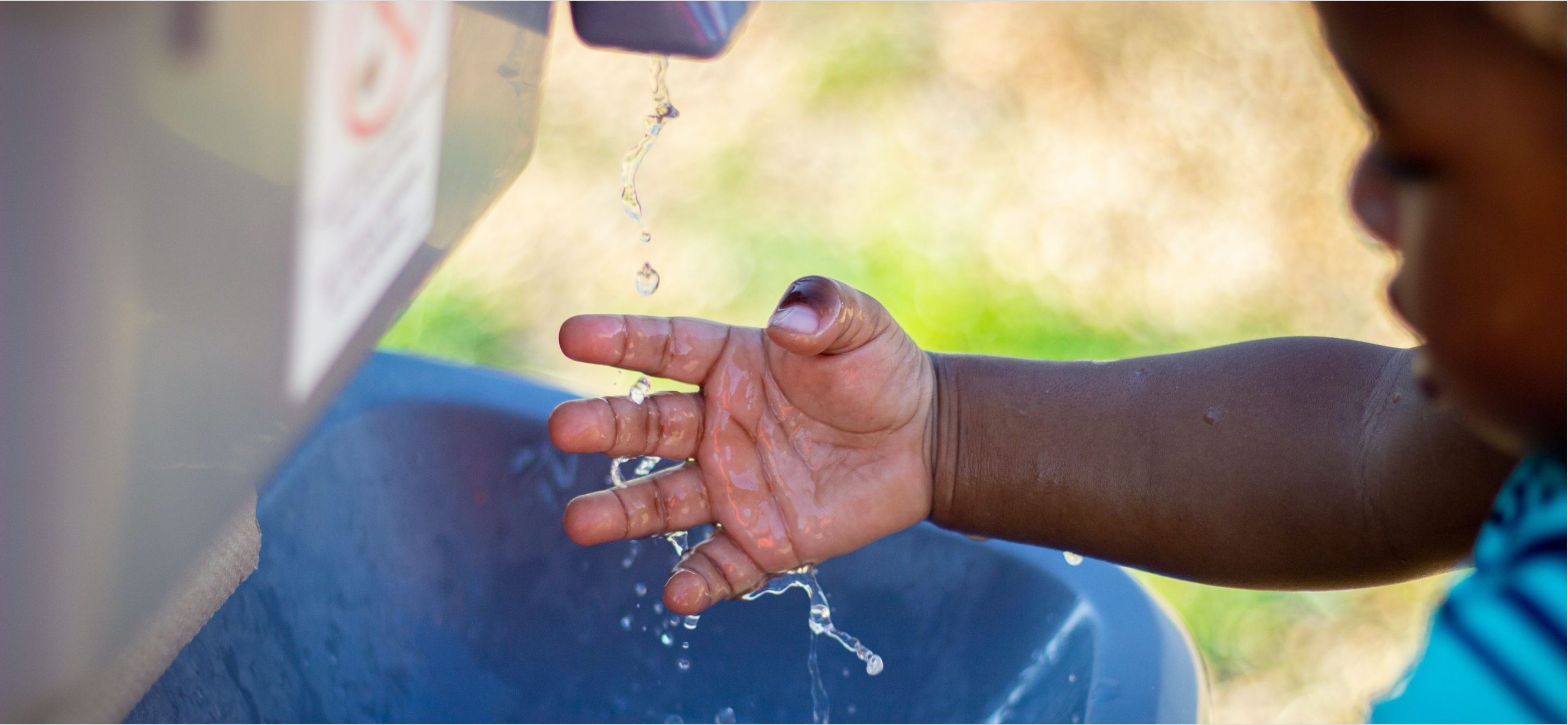 The Kenyan tech sector has a track record of world-class innovation in times of crisis and quickly stepped up in mid-March to drive formation of this alliance.
Safe Hands Kenya, a mission-driven alliance of Kenyan organisations, has mobilised to rapidly manufacture and distribute free soap, hand-washing stations and masks to Kenyans, as well as to disinfect public spaces. We have prioritised our activities for those most in need - in informal settlements, where social distancing and other recommended approaches to curbing the spread of COVID-19 are nearly impossible asks. We have simultaneously launched a massive consumer education campaign to drive behaviour change around adoption and maximise public health benefits. This is branded #TibaNiSisi ("We are the cure" in Kiswahili).
All members have pledged to uphold three key principles: (1) zero margin: this is for impact, not profit; (2) speed is critical: every day counts; and (3) last-mile saturation: we leave no-one behind.
We have brought together tech firms, input suppliers, manufacturers, distribution specialists and behaviour change experts to create an IoT-enabled supply chain that enables real-time planning of complex logistics to ensure the products and education reach every Kenyan.
We are deeply grateful for the support of our funding partners, which include Africa 50, the Australian High Commission, and anonymous donors.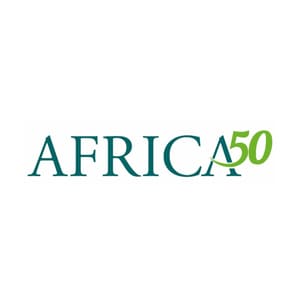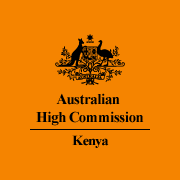 Learn more about Safe Hands Kenya on:
Introducing Safe
Hands Kenya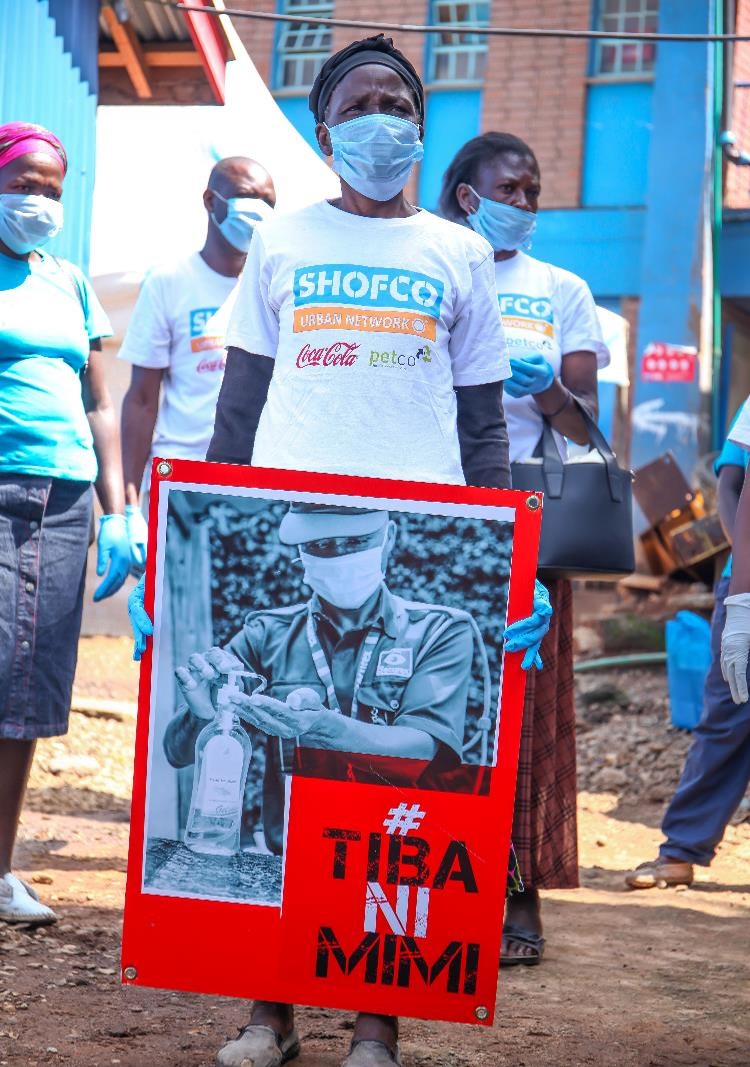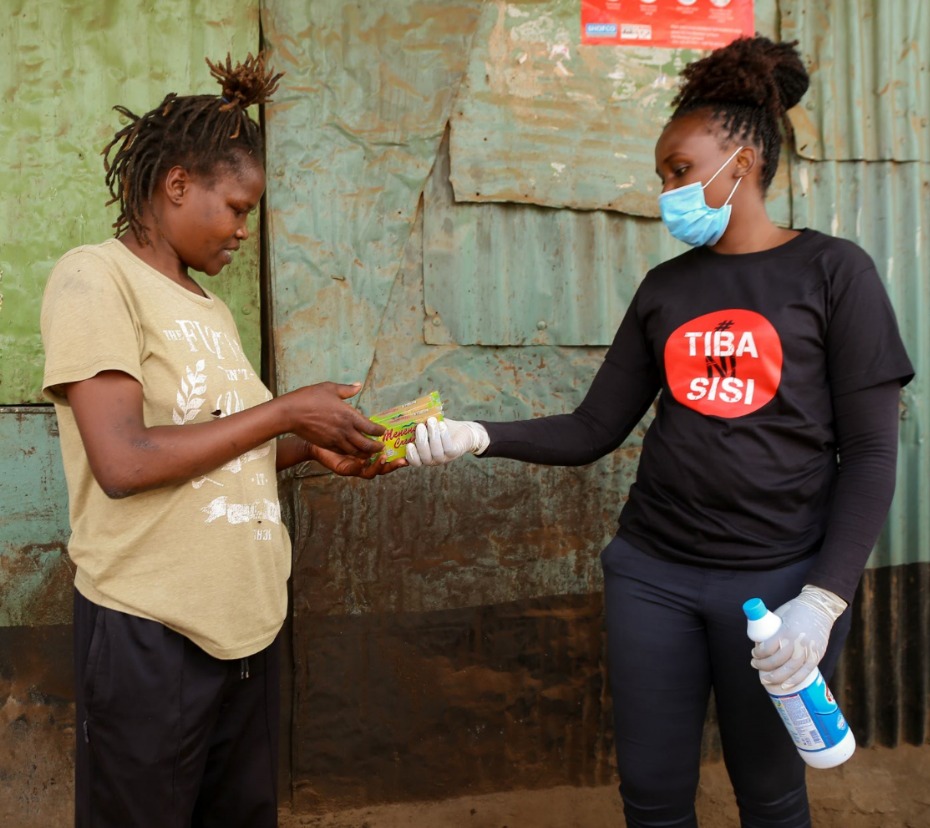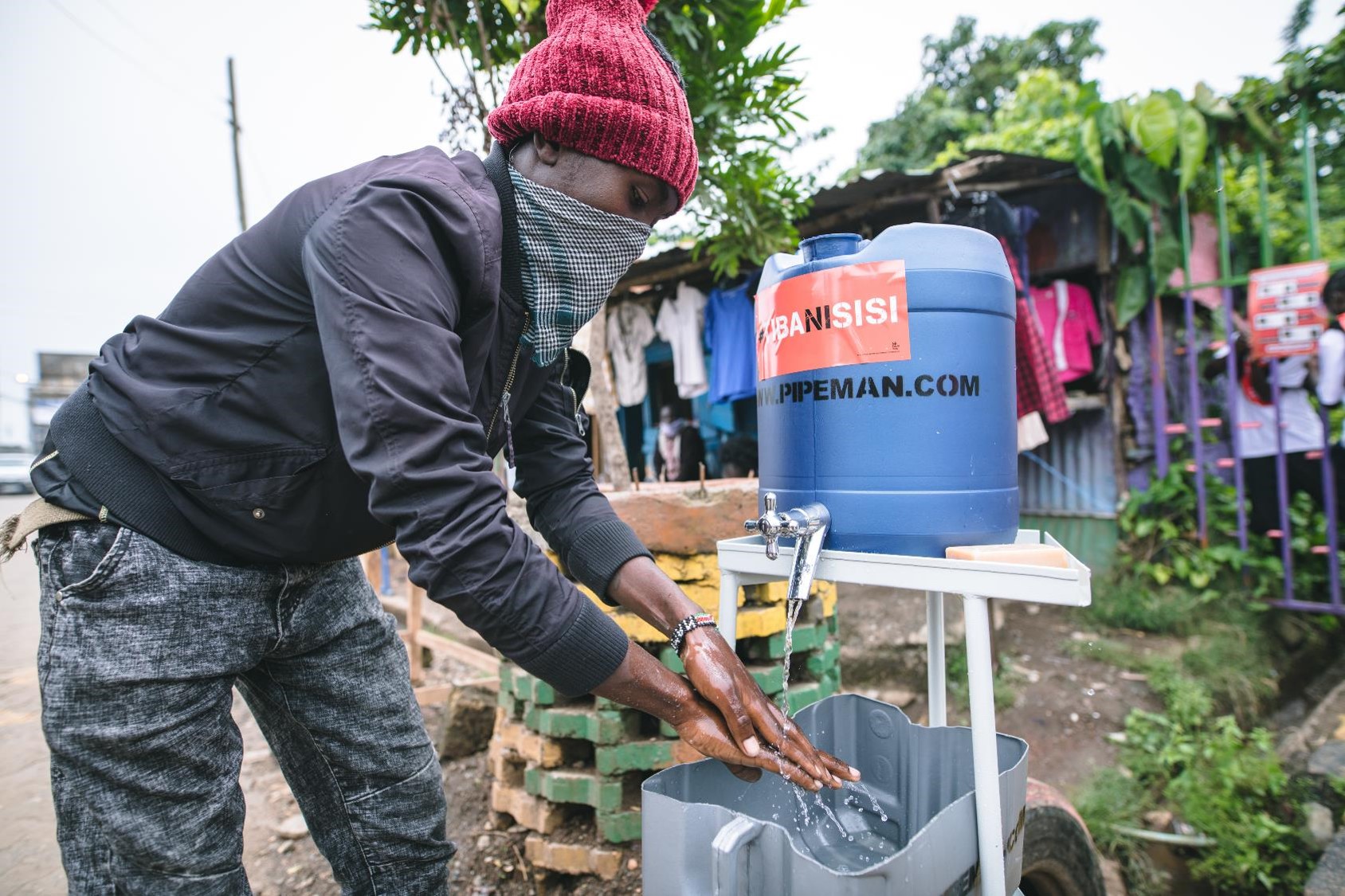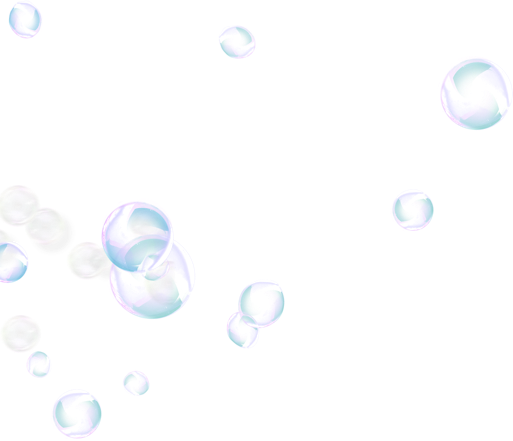 How does it
work?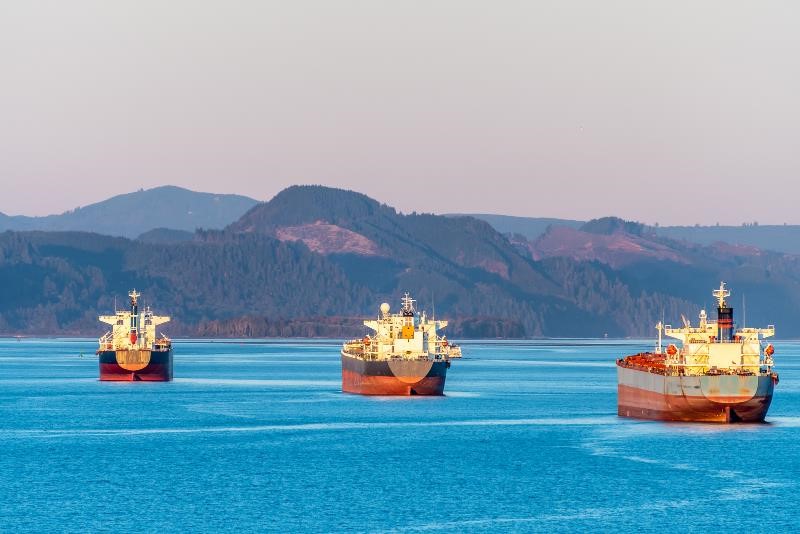 1
Sourcing Scarce Inputs
Major input shortages exist for many major commodities and many supplying countries/companies have their hands full or ports closed. The alliance is working with local and international suppliers to make the inputs available at the scale needed to supply every at-risk community in Kenya.
Next - Boosting Local Manufacturing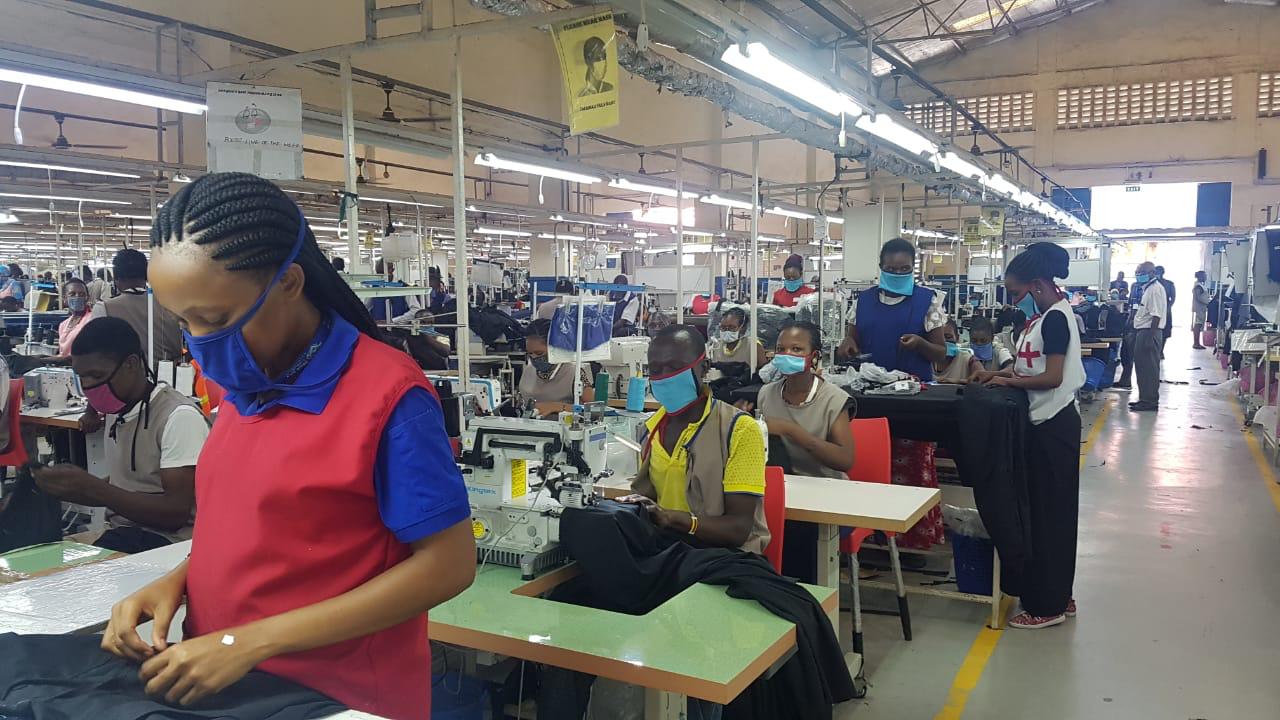 2
Boosting Local Manufacturing
Inputs are channelled to local producers of hand sanitiser, soap, face masks and surface disinfectant to meet growing demand, thereby protecting jobs during a time of global disruption. By repurposing existing manufacturing capacity for the production of COVID-19 defence tools, we can contribute materially towards the war on COVID-19.
Next - Data-driven Targeting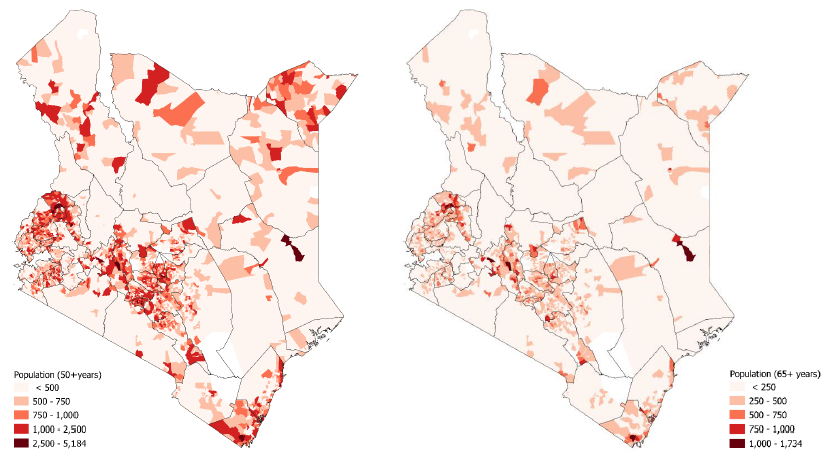 3
Data-driven Targeting
Geospatial demand and distribution maps have been built to ensure that the supply of essential products is delivered fairly and efficiently to vulnerable communities across Kenya.
Next - Smart Distribution Through Trusted Channels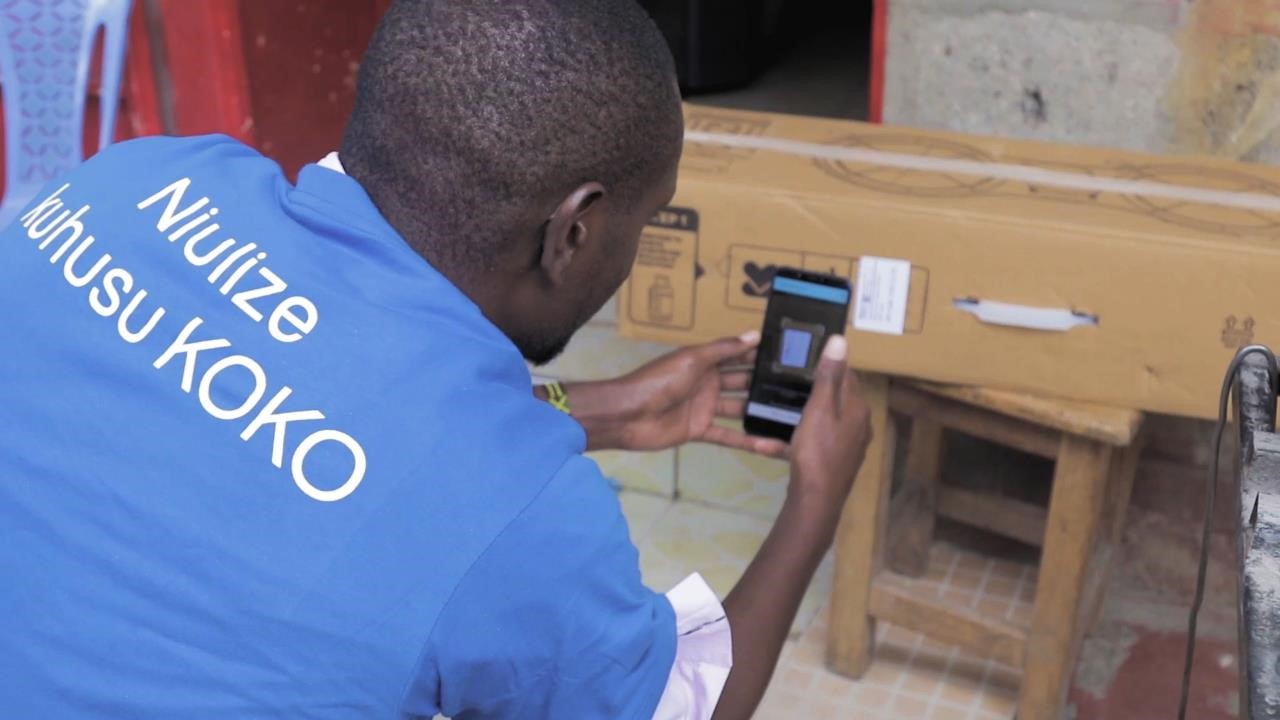 4
Smart Distribution Through Trusted Channels
We are leveraging the IoT-enabled order and replenishment system of our alliance partners and their existing distribution centres and informal shop retail networks in communities across the country. The technology platforms of our partners enable us to monitor the demand/supply situation in real time and act quickly to resolve bottlenecks and coverage gaps.
Next - Driving Adoption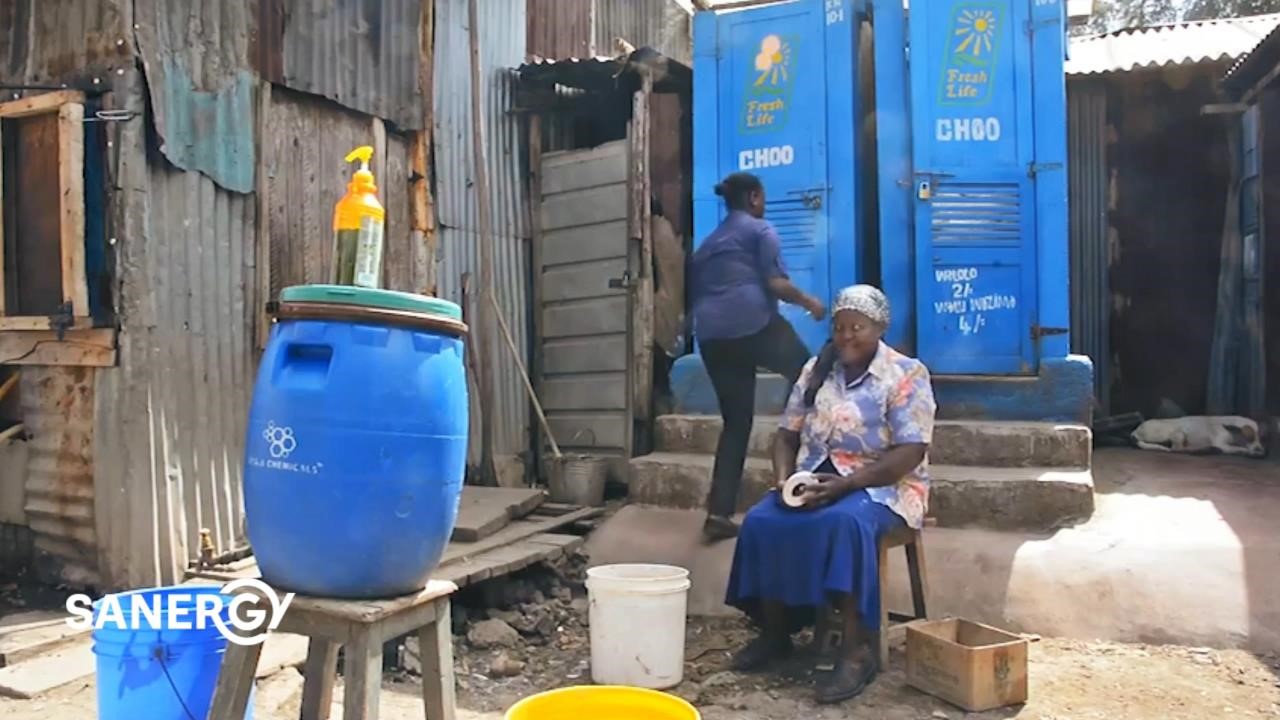 5
Driving Adoption
It's not enough to deliver soap, hand-washing stations and masks - people need to know how to use them, and must actually want to use them. We have launched a major consumer education campaign under the call to action #TibaNiSisi (Swahili for 'We are the cure') to motivate all Kenyans to play an active and leading role in protecting their vulnerable community members. Follow #TibaNiSisi on Twitter, Facebook, Instagram and YouTube.

How Can I Support?
We need additional donor funding to achieve our objectives of reaching all vulnerable Kenyans. We are also adding new capability partners who have the capacity to help us accelerate.
You can help by:
Offering strategic support - contact [email protected] to discuss how your organisation could provide support to spread the word and mobilise funding.
Posting messages of solidarity using #SafeHandsKenya.
Following us @SafeHandsKenya on Twitter, LinkedIn and YouTube.
Donating via our GoFundMe page. Dalberg Catalyst, a US 501(c)(3), is serving as fiscal sponsor for Safe Hands Kenya and is accepting funds on behalf of the initiative on GoFundMe and through private donations.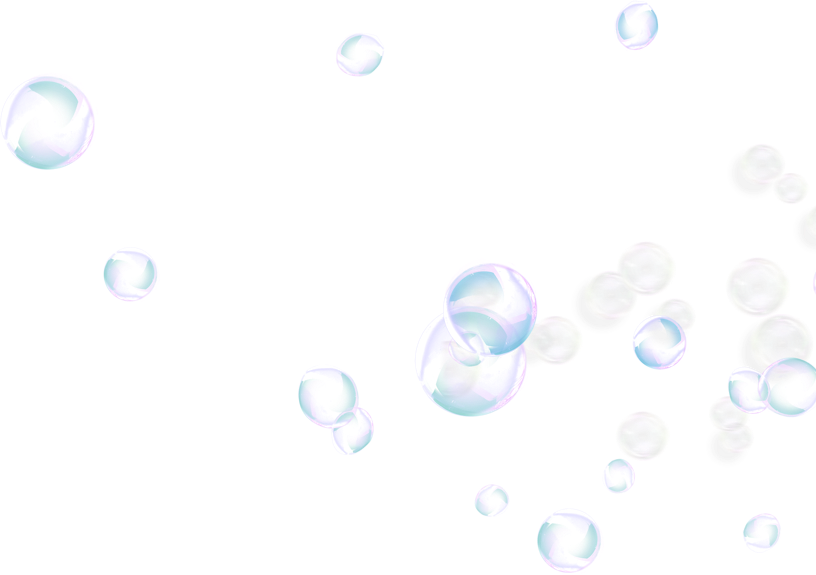 Coalition Partners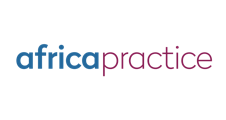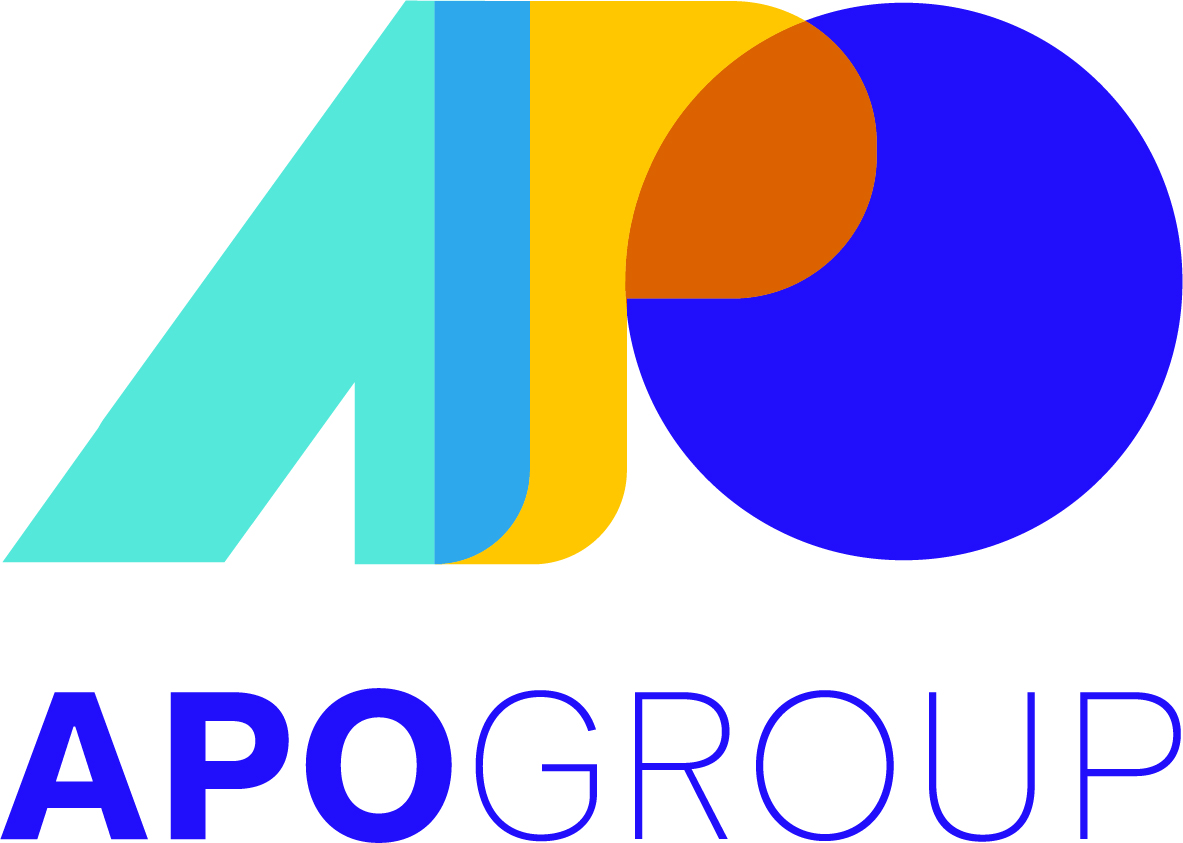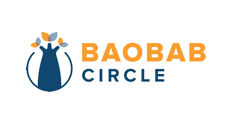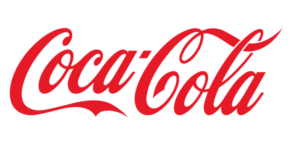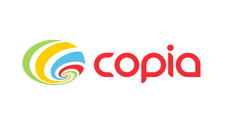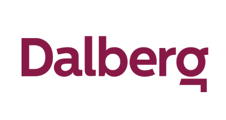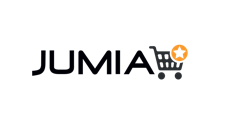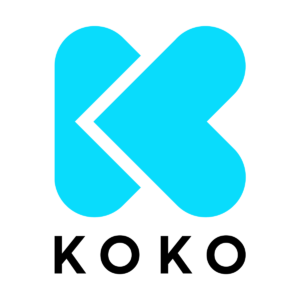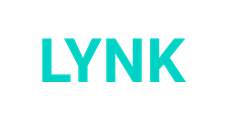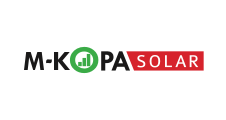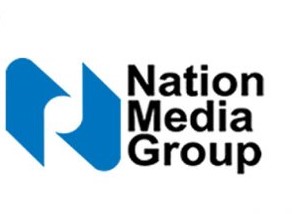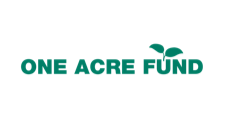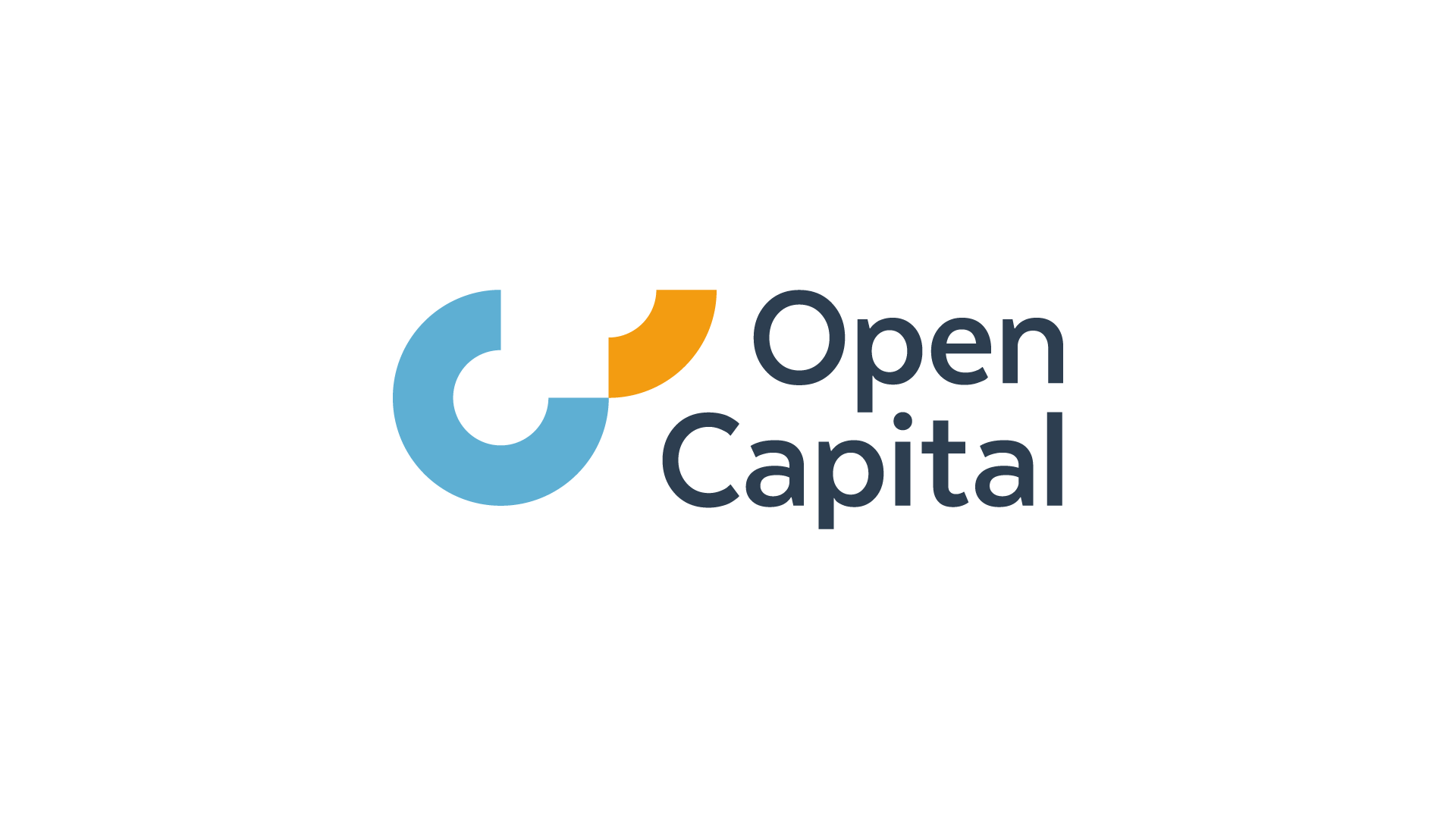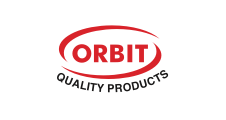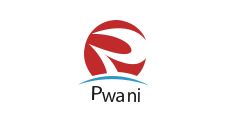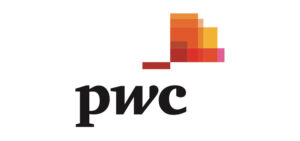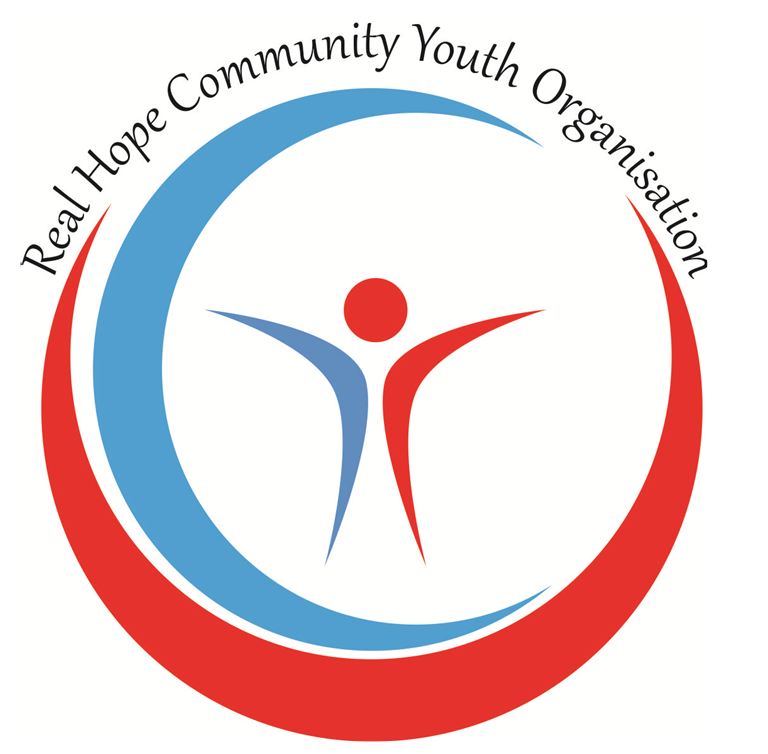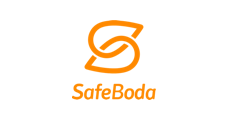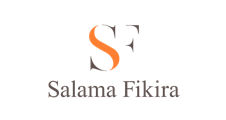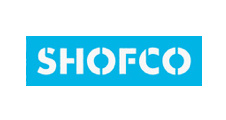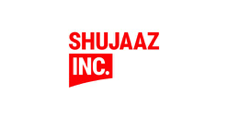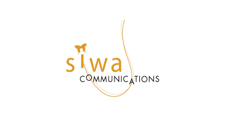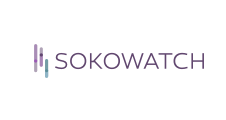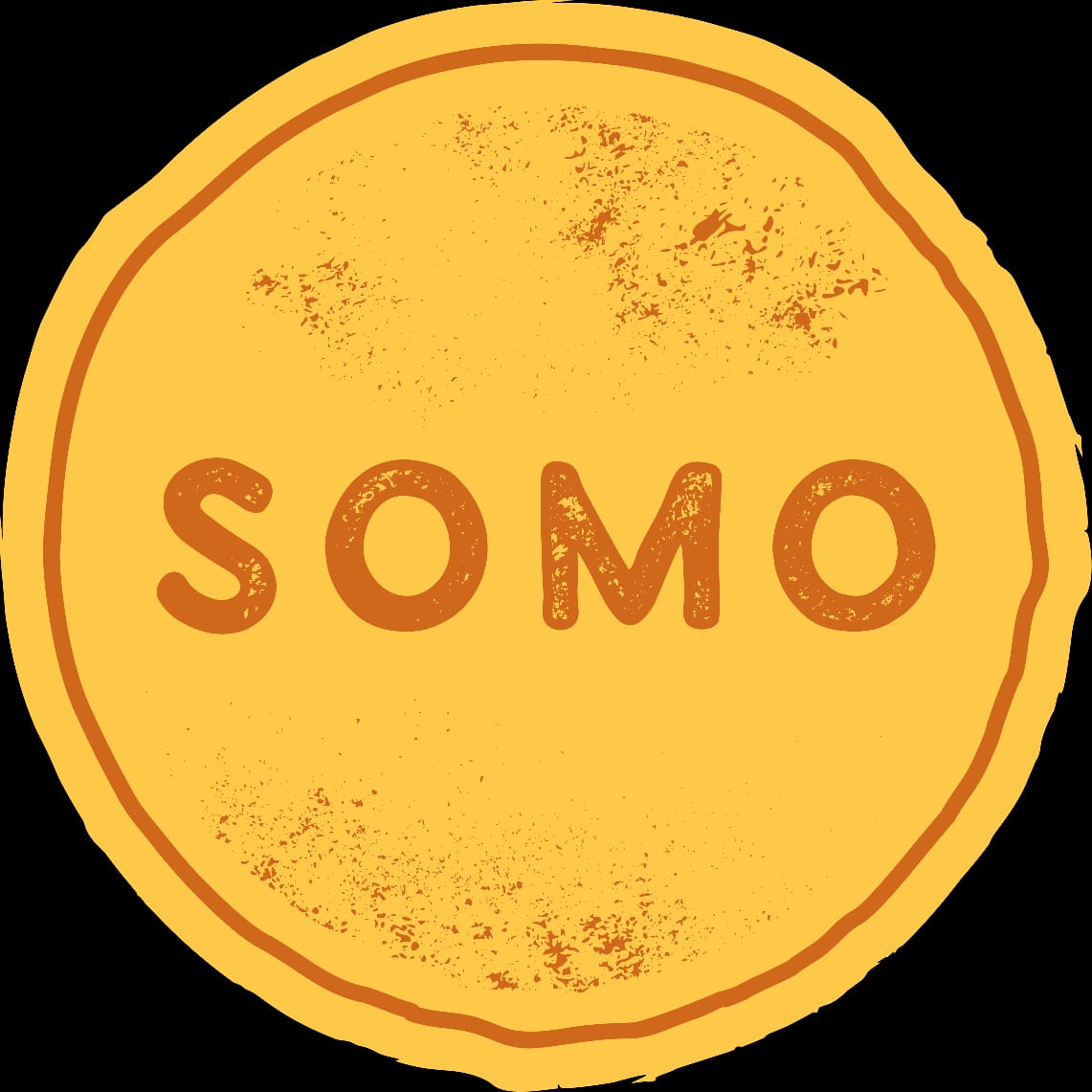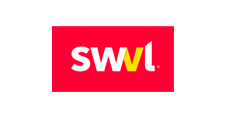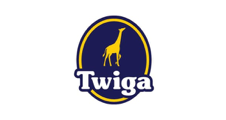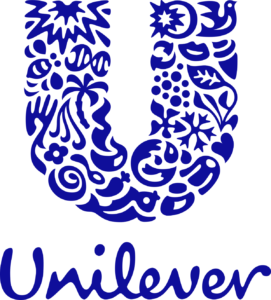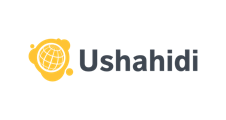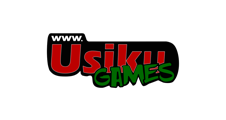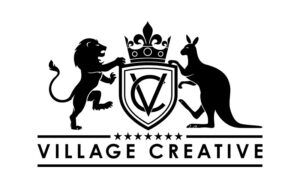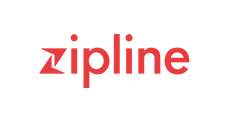 ×

4G Capital is Africa's leading Micro and SME Neobank, providing credit and enterprise training to Africa's huge informal sector. With a presence in over 100 locations across Kenya and Uganda, 4G Capital offers an important channel to raise awareness of how Kenyans can respond to COVID-19, while also providing access points for hand soap and sanitiser. With such challenging market conditions, 4G Capital's core lending operations are more crucial than ever, allowing the most vulnerable to maintain access to credit to support their livelihoods through the crisis.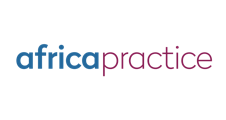 Africa Practice is a strategic advisory firm, operating at the intersect of industry and government. The firm supplies insights and advocacy solutions to corporations, investors, governments and foundations in Africa.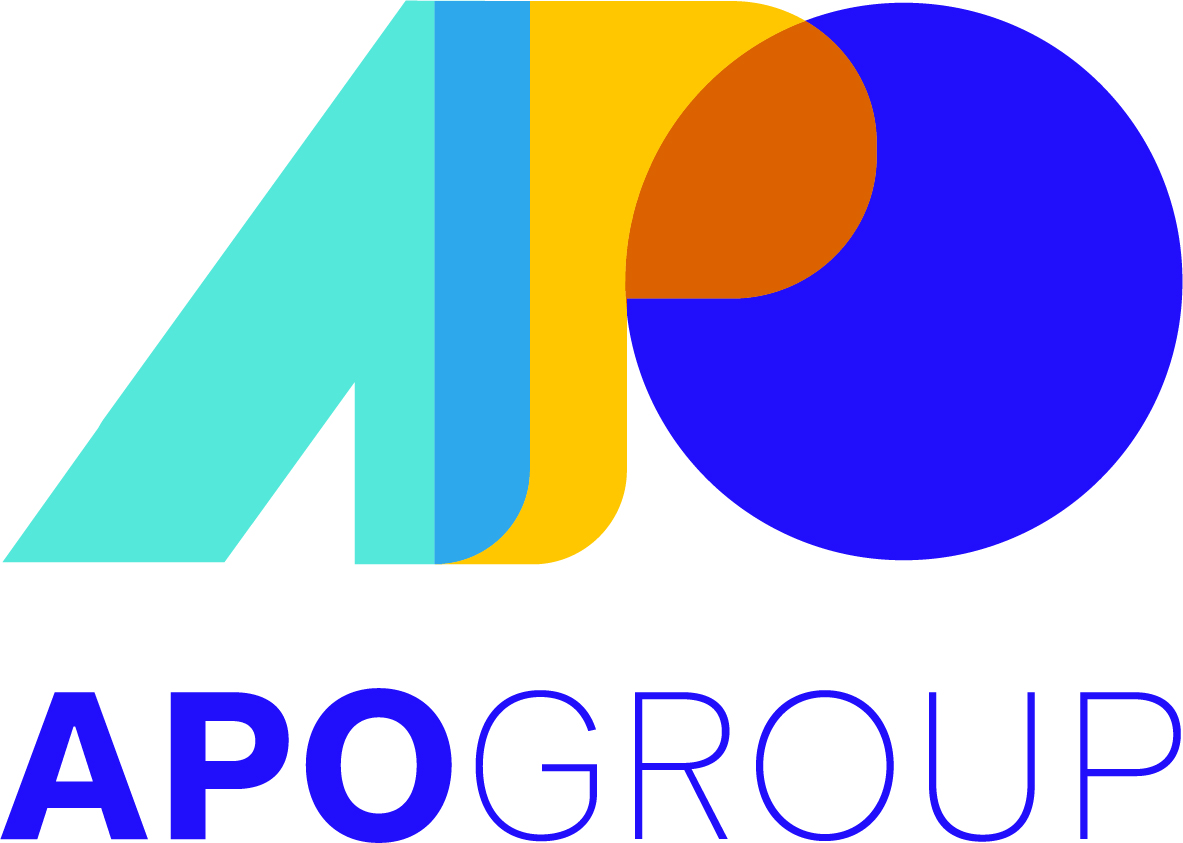 APO Group is a leading pan-African communications consultancy.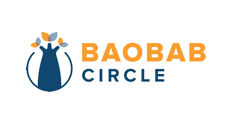 Baobab Circle supports people with chronic illnesses to face their own personal challenges though AfyaPap, a smartphone app and text-message based health education and coaching companion. The app helps people with chronic illnesses like diabetes and hypertension by tracking data and providing tailored daily health advice. Their initial focus is on East Africa, and they have plans to expand to other regions and tackles other diseases.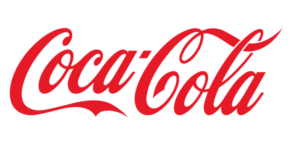 In Kenya, Coca-Cola's bottling and distribution partner - Coca-Cola Beverages Africa (CCBA) - employs 2,700 people, with 4 bottling plants (in Nairobi, Kisumu and Nakuru counties). The business is run through a network of more than 179,000 outlets.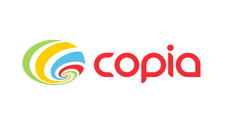 Leveraging a network of digitally-enabled, locally based agents who operate as ordering and delivery points, Copia seeks to meet consumers where they are – online or offline. Mobile money enables even the unbanked to transact. Copia's internally managed, tech-enabled logistics operation achieves best in class delivery costs It has around 180,000 Kenyan customers, and 7,500 retail agents in central and western Kenya.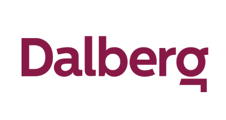 Dalberg works to build a more inclusive and sustainable world where all people, everywhere, can reach their fullest potential. We partner with and serve communities, governments, and companies providing an innovative mix of services – advisory, investment, research, analytics, and design – to create impact at scale. Our businesses provide high-level strategic, policy and investment advice to the leadership of key institutions, corporations and governments, working collaboratively to address pressing global problems and generate positive social impact. Dalberg was established in 2001 and has a presence in 30 countries around the world.

Dalberg Catalyst is a 501(c)(3) organization that generates and brings to life multi-stakeholder initiatives to address today's most critical social and environmental challenges. We deliver impact by serving as a thought partner, service provider, and/or fiscal sponsor to social impact initiatives that further our mission and values; and also by building our own portfolio of agenda-setting programs. As pro-active problem-solvers, our goal is to take on urgent problems that have massive implications for our collective future, and to anticipate and get ahead of emerging problems that are taking shape. In every phase of our work, from ideation to scaling, we collaborate with leading partners and funders from across the private, public, and social sectors while leveraging the knowledge, experience, and skills of the Dalberg Group.

A community-based organisation with an aim to reclaim, transform and manage public spaces; create a clean, green and safe space in our neighbourhood.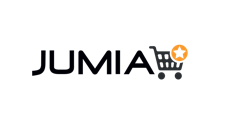 Jumia is the largest online retail store in Africa, with expertise in e-commerce and logistics. Jumia has 4.5 million Kenyan customers, with a country-wide distribution network including 600 pickup points and a 50,000-person field sales force country-wide.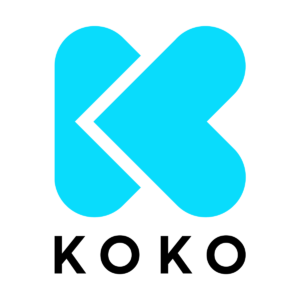 Last-mile distribution of ethanol cooking fuel, via Network of 700 Fuel ATMs across greater Nairobi. Partnership with Vivo Energy Kenya provides existing large-scale supply chain and infrastructure for bulk industrial ethanol imports needed for hand sanitizer.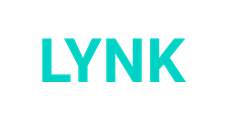 Lynk solves the problems faced by informal workers and the households and businesses seeking their services. Lynk's digital platform connects informal workers with customers who require services such as housekeeping, plumbing, electrical work and carpentry. Lynk's systems enable the effective recruitment of workers, smart matching of the workers to jobs and a customer rating system that helps workers to build the skills profile.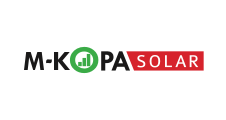 M-KOPA is the world's leading 'pay-as-you-go' energy provider to off grid homes. The company developed a unique way to provide affordable, safe and clean energy to customers across Kenya, and was the first company to launch a SIM-enabled pay-as-you-go solar system anywhere in the world. M-KOPA is now one of the fastest growing power providers in Africa, connecting solar to 500 new homes each day. M-KOPA partners with leading technology and distribution companies operating across Africa.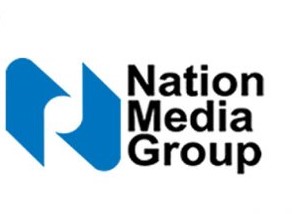 The Nation Media Group is the largest independent media house in East and Central Africa with operations in print, broadcast and digital media, which attract and serve unparalleled audiences in Kenya, Uganda, Tanzania and Rwanda. The Nation Media Group is a leader in media and entertainment with businesses in television networks, film, and TV entertainment, and uses its industry-leading operating scale and brands to create, package and deliver high-quality content on a multi-platform basis.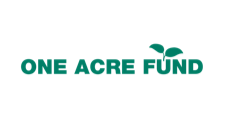 One Acre Fund is an agricultural service provider that supplies financing and training to help smallholders grow their way out of hunger and build lasting pathways to prosperity. One Acre Fund provides a complete bundle of services, via a market-based model that offers asset-based loans, inputs delivery, agricultural training, and market facilitation.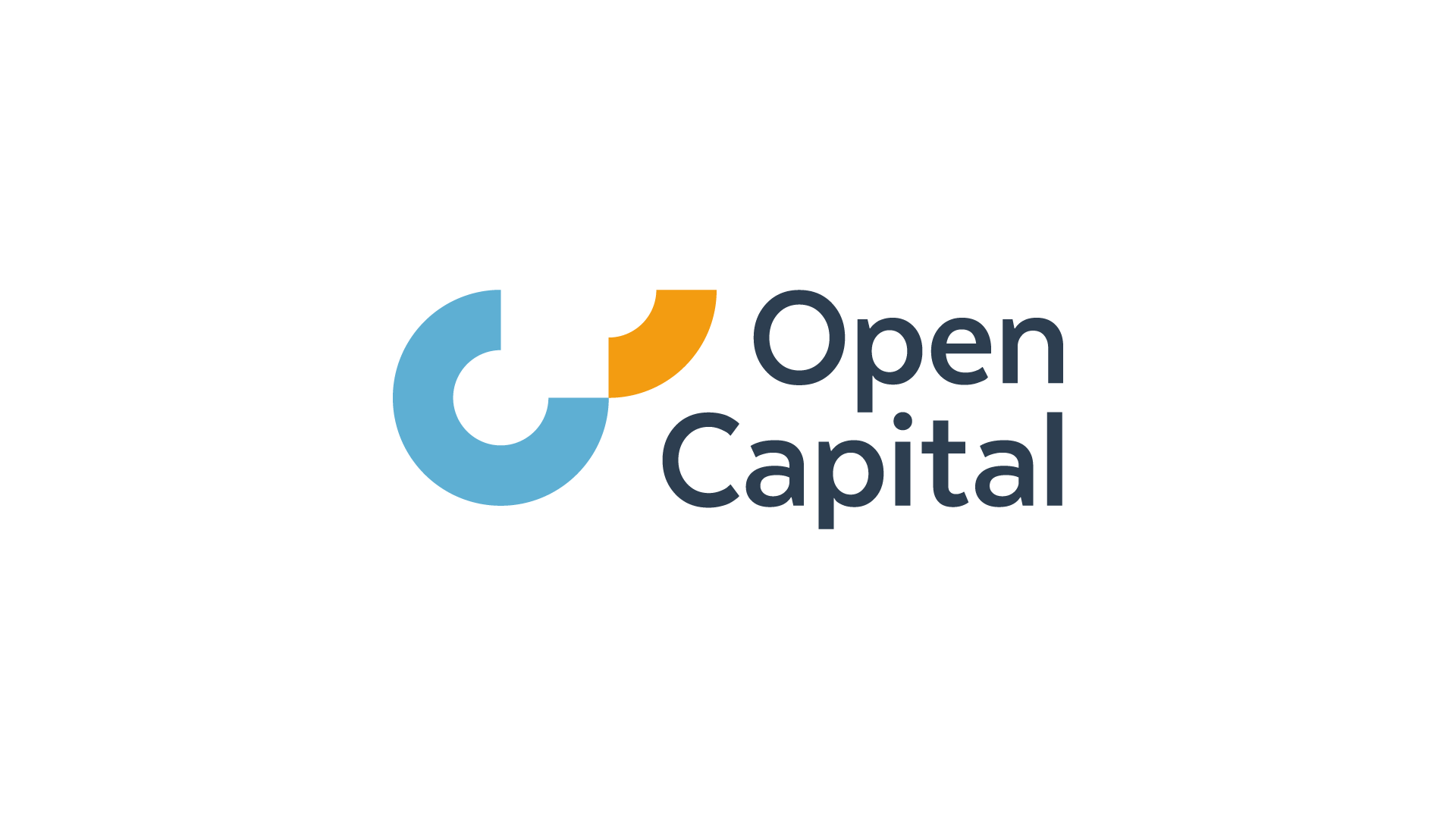 Open Capital is a management consulting and financial advisory firm focused on Africa. The firm helps businesses, investors, development partners, and the public sector design strategies and achieve outcomes through world-class implementation. Since 2010, OCA has completed 600+ engagements across 20 countries in Sub-Saharan Africa. Its locally-based team of over 120 full-time staff brings experience from the world's top consultancies, private equity firms, investment banks, and development organizations.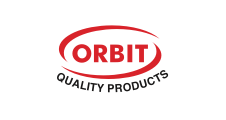 Orbit Chemicals is a licensed and experienced manufacturer of ethanol hand sanitizer and Clorox bleach surface disinfectant, as well as other industrial products. It has a 500-strong employee-base in Kenya, including a well equipped in-house engineering department.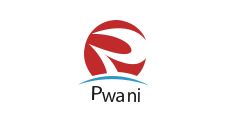 In East Africa, Pwani Oil is one of the leaders in the world of vegetable oils, fats and hygiene products. It is a licensed and experienced manufacturer of soaps and a distributor to 45,000 retail points across Kenya.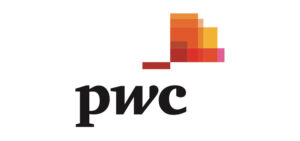 PwC is one of Kenya's leading professional services firms focused on providing audit and assurance, advisory and tax services.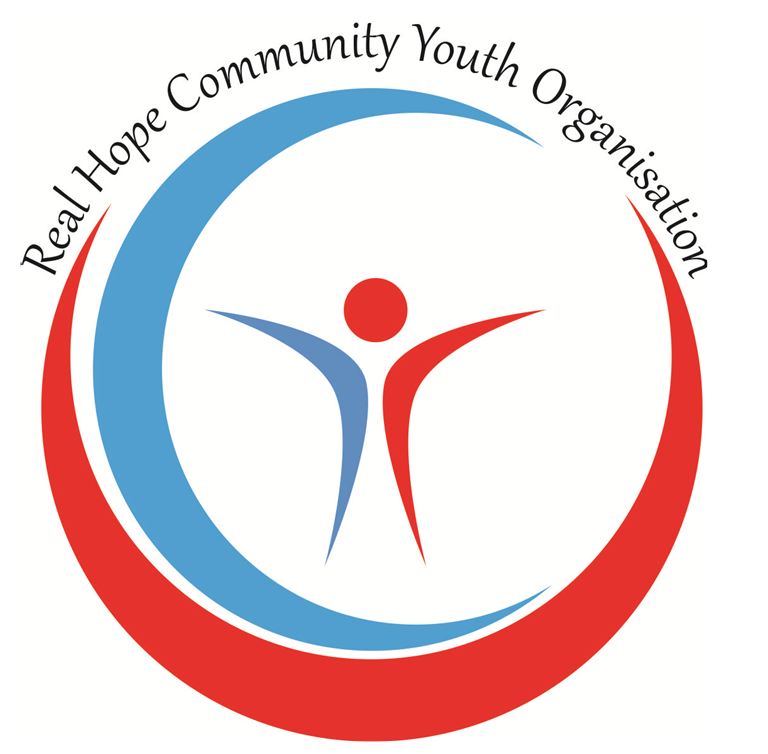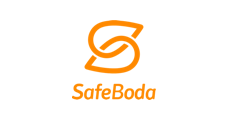 SafeBoda exists to modernise the informal transportation industry by ensuring safe access to mobility, addressing the unsafe, dangerous and inconsistent experience that millions of motorcycle taxi passengers receive due to the lack of professionalism and regulation in the industry. In Kenya, SafeBoda is both a taxi-hailing service and also a distributor of home delivery food, with 5,000 Boda riders and 200,000 Nairobi customers via its on-demand app.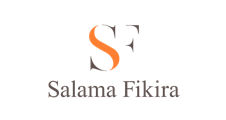 Salama Fikira is a private security company delivering risk management and security support services to corporations, governments and private clients within complex environments.
Sanergy builds affordable sanitation products designed specifically for urban slums, and franchise them to community members to serve all residents. The company also professionally collects sanitation waste from the community by handcarts and trucks, ensuring that they can install toilets deep in slums. Finally, Sanergy converts the waste at a centralized facility into valuable end-products such as organic fertilizer and insect-based animal feed.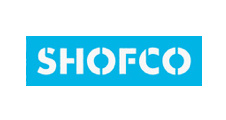 Shining Hope for Communities (SHOFCO) is a grassroots movement that catalyzes large-scale transformation in urban slums by providing critical services for all, community advocacy platforms, and education and leadership development for women and girls.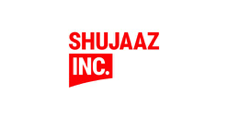 Shujaaz Inc is a network of social ventures based in Nairobi and Dar Es Salaam. Its ventures inspire, entertain and mobilise 7.5 million 15-24-year-olds across East Africa. The network connects young people with the information, skills and resources they need to take control; embedding them in a digital and real-world community that gives them the self-belief to succeed, in their context and on their terms.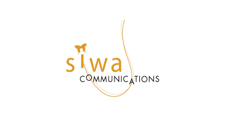 Siwa is a firm that provides communication support to clients with social impact missions across private, public and social sectors.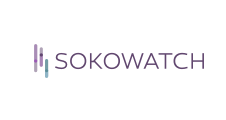 Sokowatch aims to transform communities across Africa by revolutionizing access to essential goods and services. Sokowatch enables informal retailers to order products at anytime via SMS or mobile app, and receive free same-day delivery to their store. Sokowatch is a distributor of FMCG products to 4,500 retail points across Nairobi and 2,000 between Mombasa, Kisumu, and Eldoret.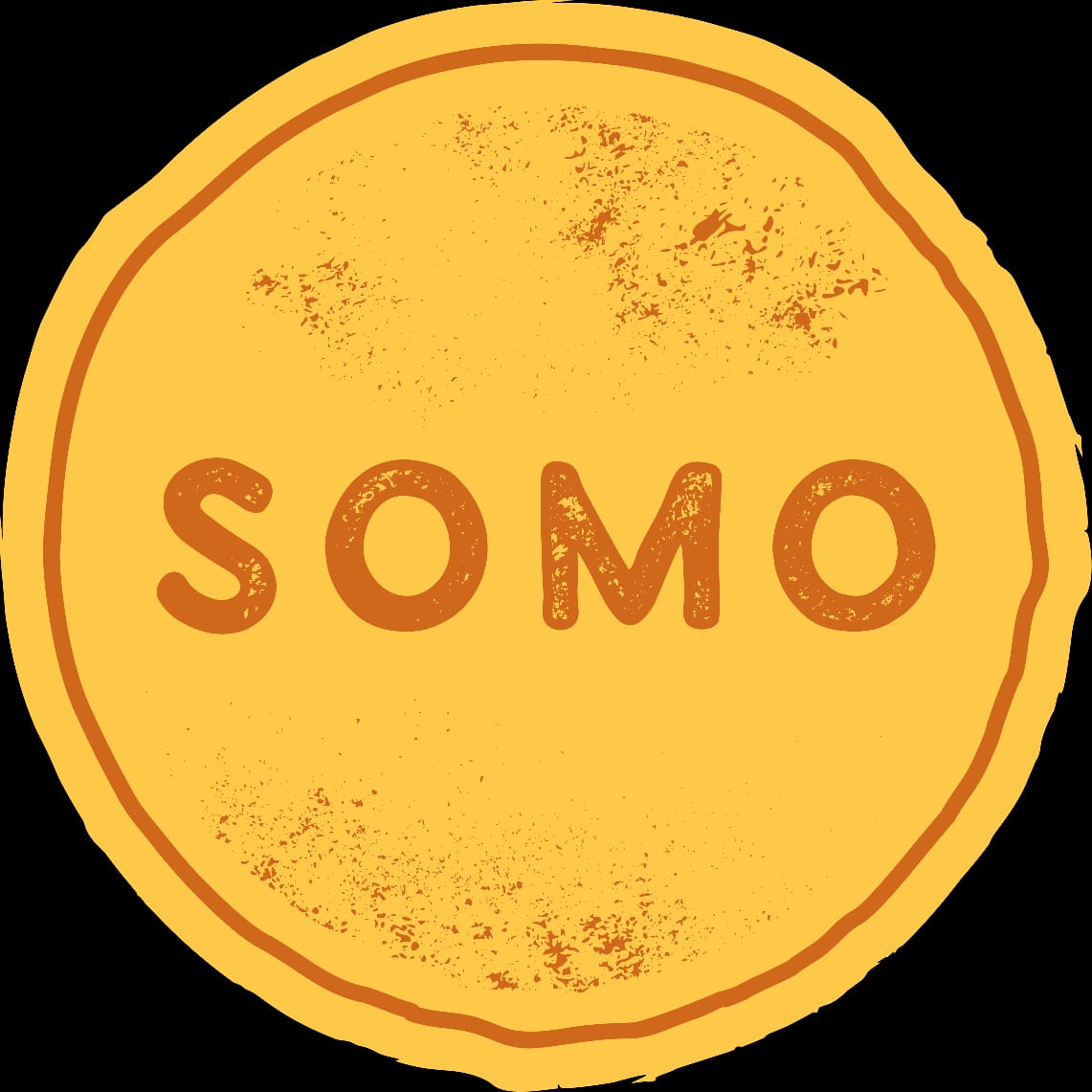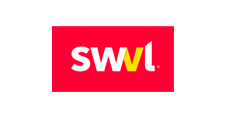 SWVL is a technology start-up allowing users to book seats in shuttles operating on fixed routes and timings from their mobile phones. SWVL currently operates in Egypt, Kenya and Pakistan. Co-founded by Mostafa Kandil, Ahmed Sabbah and Mahmoud Nouh, SWVL launched in 2017 and is one of the fastest-growing technology start-ups in the region.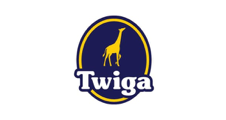 Twiga Foods leverages mobile technology to aggregate retail in an informal market, delivering increased value for all players in the supply chain. Twiga links farmers and vendors to fair, trusted, modern markets. As a distributor of fresh produce to 45,000 retail points across the Nairobi mass-market, Twiga provides a complete supply chain in Kenya for quality produce in urban areas.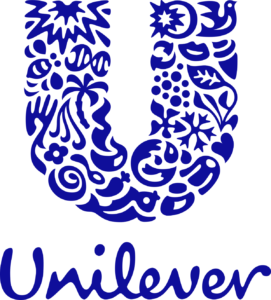 Unilever is one of the world's leading consumer goods companies, making and selling around 400 brands in more than 190 countries. Its products meet everyday needs for nutrition, hygiene and personal care with brands that help people feel good, look good and get more out of life.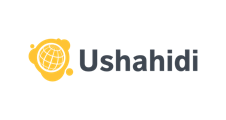 Ushahidi provides open-source software tools to help people raise their voice and those who serve them to listen and respond better. A technology leader in Africa, headquartered in Nairobi and with a global team, this social enterprise provides software and services to numerous sectors and civil society to help improve the bottom up flow of information.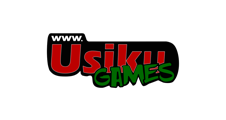 Usiku Games are creating a #GamingForGood movement across Africa. By harnessing the power of gamification to create behavioral nudges, we are impacting difficult challenges in the areas of healthcare, education, women's empowerment and climate change. For this initiative, Usiku Games have created a Hand Washing game that educates, reminds and incentivizes Kenya's youth to wash their hands properly, and regularly.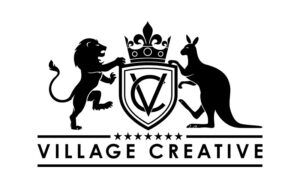 The Village Creative is a collective of independent creative communication practitioners and producers, bringing together Nairobi's most innovative concept generators.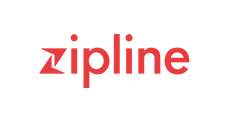 Zipline delivers critical and lifesaving products precisely where and when they are needed, safely and reliably, every day. It is on a mission to provide every human on Earth with instant access to vital medical supplies, via a fleet of drones that are battery powered and fly quickly and directly to their destinations, leaving ground vehicles behind.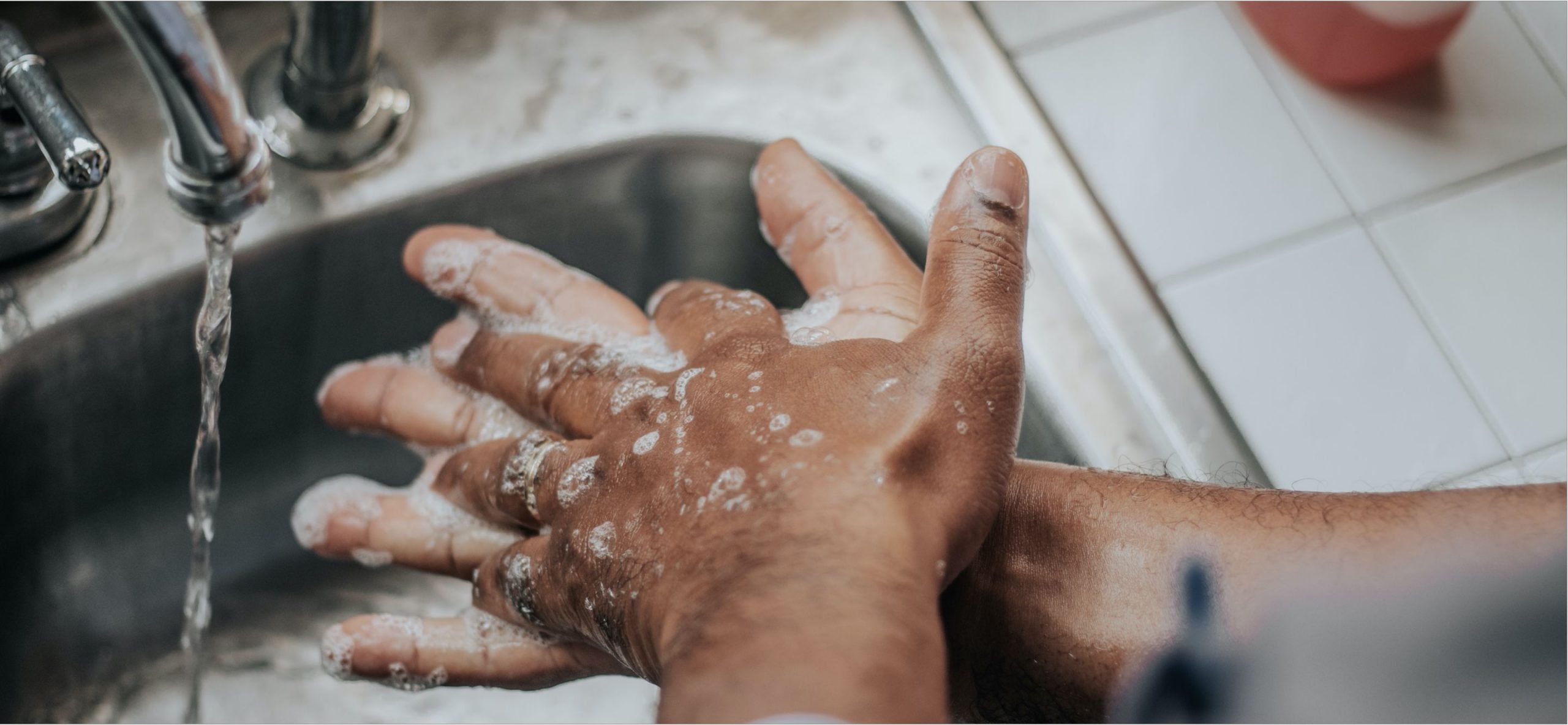 Frequently Asked
Questions
How did the alliance come together so quickly?
Leaders within the Kenyan technology ecosystem saw the difficulties in applying the wealthy-nation prescriptions for COVID-19 to African nations, and in mid-March joined together to co-found a unique and localised approach that can limit the spread whilst enabling livelihoods to continue.
How does this initiative complement broader initiatives by the Government of Kenya to tackle COVID-19?
The Government of Kenya is moving decisively and sensibly to contain the spread of COVID-19, and Safe Hands Kenya is engaging closely with the national emergency response.
How did you adapt existing technology to build the new supply chain?
The alliance has built a country-wide demand model at a very granular level to understand the geospatial need, and overlaid this with the geo-tagged retail points of presence served by a range of technology-based distributors of basic goods across Kenya. This dynamic demand/supply model enables the distribution to be efficiently and fairly allocated, with a starting focus on vulnerable communities who have difficulty affording sanitation products, and scaling up to all Kenyans.
What will be the impact of Safe Hands Kenya?
We believe there is a real chance to limit the spread of COVID-19 through an approach that takes into account the realities of Kenya, including the need for the informal economy to keep operating to ensure that Kenyan families have the incomes needed for their basic needs. Medium-term, we believe that a rapid mass sanitation will have a material positive knock-on effect on public health - for example, 350 Kenyan children under 5 years old die each week from diarrhoea associated with poor sanitation. There is no downside in soap.
Is this only available in Kenya? Are there plans to expand this alliance to countries outside of Kenya?
We have commenced collaborating with companies outside Kenya who see Safe Hands Kenya as a blueprint for effective localised COVID-19 response, and we will actively share relevant plans and processes with companies who seek to step up and serve their own countries.
Got a question? Contact us